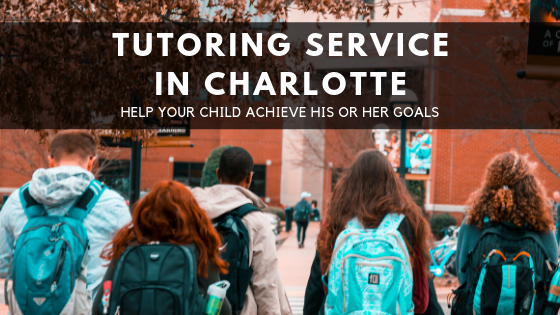 Every parent wants what is best for their children. This may mean tutoring if your child is falling behind or struggling in school. Teachers can't always provide one on one learning, where tutoring ensures your child gets the help he or she needs in whatever subject they are struggling with. 
Expert Tutors
You can expect expert tutors for your children at Swan Learning Center. Not only are they skilled in math and reading, but they create personalized plans for every child at the center. Using a supportive, encouraging environment, tutors utilize your child's strengths to help in areas that need improvement. 
Educational Summer Programs
Children want to spend the summer playing and having fun, but often forget what they learned during the previous school year. Swan Learning Center offers summer programs so your child can remain at the top of their game and gain refreshers in many areas. Since these programs take place during summer break, they are less structured and more relaxed than a typical tutoring lesson. 
Older Children
If you have an older child heading into a school year where they will take the SAT, Swan Learning Center offers prep to help them succeed. Not only will they receive preparation for the SAT in Charlotte, but they will also learn valuable study skills to help retain information to score their best on the test. Your child can even take classes to receive high school credits! 
Workshops
If you want to help your child succeed but don't know where to start, workshops are a good start. Get involved and enjoy workshops, lasting up to 2 hours, to learn how you can help your child. They even offer a workshop to learn how to guide your children to be responsible without nagging them. 
Academic Coaching
For more intense support, middle and high school students can receive academic coaching in Charlotte. This will assist them with homework, studying, and remaining organized. Dedicated tutors will work with your child through their homework, step by step to ensure they understand the information. If any areas are lacking, they will be re-taught so your child has the best chance at success. 
Reading
Swan Learning Center offers multiple reading programs. Reading readiness provides children with instruction on identifying and remembering letters and their sounds. Once they are ready, they will learn rules of blending and combining phonetics. The emergent reading program is a step up from reading readiness, providing children with a chance to expand on the knowledge they already have to begin reading comprehension skills. Developmental reading helps expand the children's vocabulary and introduces them to passages that may challenge them more than previous reads. Enrichment reading is for children already reading at or above grade level and allows them to surpass their current comprehension and vocabulary. 
Math
Math skills are taught from first grade to pre-algebra, with advanced help for accelerated children. Lessons are personalized so children get what they need in the area they struggle with most. Students in high school can work with a math tutor in Charlotte to cover mathematical processes, preparing them for the ACT, SAT, or advanced math classes. 
Study Skills
Study skills are an important part of the school year. Students will learn about skimming, outlining, taking notes, and more. They will also learn how to manage their time, assignments, and writing to help improve their study skills and overall academic performance. 
You can expect expert one on one from tutors who have the best interest of your child in mind. Students will learn how to organize their time and notes, as well as improve in areas where they may be struggling. Swan Learning Center provides the utmost care and consideration for your child's future, dedicating time and effort to ensure their success. 
So if you're looking for a tutor in Charlotte, contact us today to have a no pressure, risk free conversation about the next steps!
 "Swan has been so, so helpful and accomodating for our schedule and my younger son's needs (consistent tutors, time of day, etc.) Both my kids have learned so much! My younger son is now reading independently, has developed self confidence in his abilities and his teachers are very impressed with his progress." –Marya U. Google Review