Our learning center in Charlotte, NC here for you! We are open for personalized Summer Intensives in compliance with NC State guidelines. Our team is committed to keeping physical distances, reduced capacity, utilizing several entrances and exits, as well as maintaining thorough cleaning between sessions. For Summer Intensives, we are continuing to take online registrations. Feel free to give us a call at 704-442-1718 if you have any questions. We can't wait to see you soon!
About Swan Learning Center
We treat every student as if they are our only student. If you're looking for a Charlotte learning center with an experienced staff and dedicated team of specialists, we're the number one choice. Our student-focused math tutoring can help your child excel instead of struggle. Our in-house reading specialist is dedicated to putting your child ahead and keeping them ahead. If you're in search of an elementary school reading tutor to boost your child's confidence, you'll find them here at the Swan Learning Center.
A Clean Learning Environment
Our staff is committed to social distancing, reduced class capacity, and thorough cleaning between each session. We take your health and the health of your child seriously. At the Swan Learning Center, a clean, healthy environment is an important factor in our students' success.
Our Staff Cares
Our knowledgeable staff members are experts in their fields. They also know how crucial individualized teaching is to the success of our students. Our tutors create personalized programs for every child that identify and improve upon areas of difficulty and build upon strengths. We foster an environment of support and encouragement because your child's success is our success.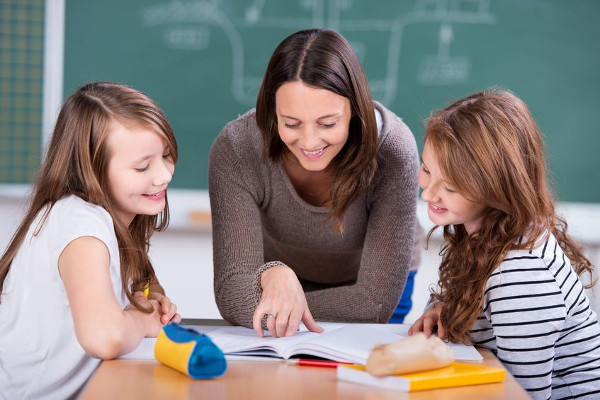 Foster Growth with an Elementary School Reading Tutor
The first few years of school are essential for developing a solid educational foundation, especially when it comes to reading. An elementary school reading tutor can give your child an advantage by developing early reading skills. Individualized teaching can help your child learn reading and comprehension skills before the rest of their class.
Does Your Child Need a Reading Specialist?
Our Charlotte learning center caters to readers at every level of development.  Our student assessment will determine what level of reading development your child is at and structure a personalized program to advance them to the next level. Reading Readiness focuses on letters and sounds, phonetic combinations, and beginner reading skills. Emergent Reading strengthens fluency and comprehension skills. Developmental Reading builds a strong vocabulary and helps your child evolve as an independent reader. Enrichment Reading provides skills to help your child engage as an experienced, eager reader.
A Proven Approach to Math Tutoring
Our personalized math tutoring program at Swan Learning Center guides your child along their path to mathematical success. This starts with the basics of mathematic fluency and a solid foundation of basic math applications and operations. We analyze each student for gaps in skill within each grade level to bolster performance, raise confidence, and build toward understanding advanced concepts. Our method has a high rate of improvement and accelerates children toward higher levels of understanding. We also offer high school level focus in Algebra, Geometry, Calculus, and beyond. This includes SAT and ACT preparation.
Effective Tutoring and Measurable Improvement
After just 40 hours of instruction from an experienced tutor, most children show a full grade level of improvement over their initial diagnostic tests. We strive to help your child reach their individualized educational goals and maximize every minute spent in our classrooms.
In-Depth Online Programs
Are you concerned about your child falling behind due to COVID? It doesn't take long for students to forget material—that's why summer is the best time to catch up with flexible online programs in writing, reading, math, and SAT/ACT prep.
Charlotte Summer Camp
Get ahead this year with a summer camp for any age group. Our Rising K-2 Academic Workshops focus on core skills in reading, phonics, writing, and math for growing minds. Our Rising 3rd-12th grade Academic Intensives focuses on building skills and getting ahead of the class with writing composition and grammar, advanced math, algebra, and geometry, and SAT preparation.