Christmas is over and your child is heading into the third quarter in school. This is the time when many children start to struggle. Why not start the New Year of right with some tutoring? Here are some reasons why tutoring in Charlotte is a great way to start the New Year.
1. Build Your Child's Confidence
Working with a tutor gives your child the chance to build confidence without the fear of displeasing you. Your tutor will get to know your child and create a safe learning environment where he is willing to express concerns or deal with struggles. In the end, by teaching your child how to overcome these struggles, the tutor will help your child increase his confidence and self-esteem.
2. Help Meet Common Core Standards
Common Core Standards are being implemented across the nation quickly. Some children are struggling with the transition from their old way of learning and testing to this new standard. Tutoring that is tailored to the Common Core Standards can help your child succeed in this new educational world.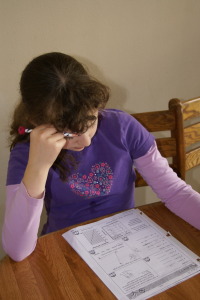 3. Eliminate the Homework Struggle
Is helping your child with homework limiting the peacefulness of your home? Both you and your child are tired at homework time, and this can lead to an endless struggle to get the work done. Having a tutor can eliminate this struggle. A tutor can tackle this homework with the child and eliminate the battle you and your child face every night.
4. Prepare for Standardized Tests
Standardized test season is just around the corner. Kids, especially in the upper grades and high school, need to score well on standardized testing in order to get into private schools and colleges. A tutor can help with test prep and practice, provided the tutor is trained in test prep topics.
5. Cover Gaps in Early Learning
If your young student is showing signs of poor reading comprehension, learning gaps or other problems, tutoring in Charlotte can help support and strengthen these skills, before the gaps become too problematic. This is particularly important early on, as students who have gaps early in their education will only find those gaps getting larger as they progress through school.
If these are benefits you feel your child needs, then it's time to invest in tutoring in Charlotte. Swan Learning Center is ready to help. Contact us today to discuss your tutoring options.