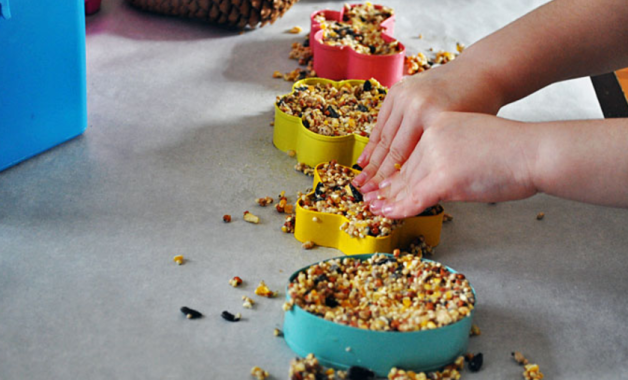 Summer is the time for a break from school, however, that does not mean your kids must stop learning. Help them continue to grow in their knowledge by planning fun summer learning activities. Here are some fun summer ideas for to do this summer…
1) Turn a Trip to the Museum into a Treasure Hunt
Museum's may not be the most exciting place for little kids, however, there is now a way to make it the best experience ever. You can start by taking a virtual tour on the website. When you get there, make a stop at the giftshop and pick out some post cards of paintings or other pieces of art. Then start the "treasure hunt" by trying to find all the paintings and objects seen online or on the card. Another helpful tip to make it more exciting would be to join interactive exhibits, especially the ones they have learned about in school.
2) Plan the Family's Summer Trip
Letting your child help plan the trip will help get them more excited for it. For instance, you could have them research the vacation destination and find some ideas of what they will want to do. You can also teach them to practice using a map and distances between sites. Whether you are driving or flying, you can also turn that into a learning experience. Have them help you figure out gas costs or checking flying schedules.
3) Bake Desserts or Build a Bird Feeder
This summer, help your kids become more creative. Pick up a children's cookbook and teach them to become little culinary artists. No one will say no to delicious treats and it will be a fun memory for both you and your kids. You can even try making things from different cultures and teach them to try new things.
Another creative activity is to buy a crafting kit for your kids to make something. There are many options such as bird feeders, model airplanes, and exploding volcanoes that will teach your kids to follow directions and other thinking skills. Most of all, it will be a great reward in the end when they have the finished product.
4) Create a Theater
Have your younger kids become theater geniuses this summer with a puppet show. Or even have your older kids find a book containing scripts. They could gather some friends up to help them create playbills, sell tickets, and have a performance for everyone.
5) Scrapbook Summer Memories & Adventures
Make sure your kids can remember the fun they had this summer by taking lots of pictures. If you go on a summer vacation have them collect postcards and take many pictures. It will be a fun activity for you and your family to create a scrapbook and writing down all the best memories for years to come.
Make this summer fun and productive for your kids. They will be having so much fun they won't even realize they are learning. However, if you are busy at work during the summer, Swan Learning Center offers the best educational summer camp in Charlotte! Here they will keep up their learning skills and have fun doing so. Contact us today and help us create a fun learning experience for your kids this summer!