If your kids have been out of school for any length of time, you may already be hearing the "I'm bored" manta common to many summer afternoons. Keep your kids busy, and ensure they are having fun, with these summer learning activities.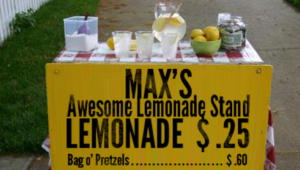 1. Make a Lemonade Stand
A lemonade stand is more than just a way to earn some spending money. If you plan one well, you can teach your children many business and math concepts. From counting change to calculating the cost of materials to ensure a profit, a lemonade stand is a fun way to keep the learning going.
2. Build a Bird Feeder
A bird feeder can be a lesson in science. First, you can help your children craft one that will work well for birds, complete with openings and perches. Then, you can use books from the library to study the different types of birds that come to the bird feeder. Learning what birds like what food can help children develop a love for science and nature.
3. Play Math Games
Math is one concept that kids will easily lose over the summer, and you can help avoid this learning loss by playing math games with your kids over the summer. Playing math hopscotch, by having the child multiply or add the numbers a stone lands on in a normal hopscotch board, can help reinforce math concepts. Find little ways to add math practice into day-to-day activities for your family.
4. Grocery Shop Together
The grocery store can be fun if you turn it into a game. Cut out photos of the items you normally buy, then send your kids on a scavengers hunt through the grocery store to find the items. If they are old enough, show them how to find the item that is the best bargain for the money. Enlist the kids' help in clipping coupons, offering them a portion of the savings they earn as a reward.
5. Have a Home Theater
Whether with puppets or simply acting, a home theater gives your kids a creative outlet while also letting them have some fun together. Have your kids plan the script, make costumes or puppets and put on the performance for you and some willing friends or relatives. They will have so much fun, they won't even know the activity is a learning activity.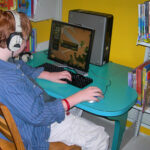 6. Consider Learning Camp
Learning camp can be a fun way to ensure learning happens all summer long, and at Swan Learning Center it can be quite a bit of fun too. Check out our list of educational summer camp opportunities for your kids today!