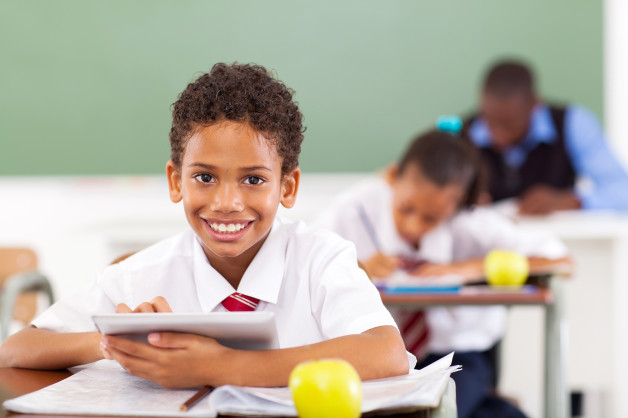 School has started. Is your child getting off to the right track? No matter how old your child is, you, as the parent, can help prepare him for academic success. Here are some ideas you can use to make the first few weeks of school the best for your child.
Have a Solid Routine
Summer is the time to lay back and enjoy life, but when school hits, it's time to buckle down and get back to a routine. Insist on a reasonable bedtime, and have a set schedule for what you will do after school to ensure that homework is completed and any practice, like instruments or sports, is done. Consider limiting television, computer or tablet access until a set amount of work is completed.
Insist on Exercise
Exercise is another factor that can help children do well in school. Exercise helps relieve some of the stress that your child may experience during the school day, and it also makes her more alert and ready to study. Have a period of exercise every day after school, such as a walk or bike ride, if your child isn't in an organized sport.
Focus on Nutrition
Nutrition plays a key role in helping your child think and study well. While it's easy to throw some sugary cereal on the table for breakfast and pack a lunch full of sweets, make sure your child is getting nutritious food. Try to strike a balance between the junk that your child might want to eat and the nutritious food you know he needs to fuel the growing and developing mind.
Connect with Teachers
Whether you have the chance to do so at orientation, send an email or make an appointment, take the time now to meet with your child's teacher. Putting a face with a name will help you when your child brings home stories about the teacher. It will also give you the chance to share your goals for your child, and ensure that you and the teacher are on the same page.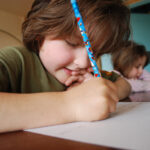 Consider Academic Coaching
Many parents turn to tutoring or academic coaching when their students start to struggle, but the truth is that these can be beneficial before problems start. In fact, students who are equipped with the right help at the beginning of the school year may never fall into a struggle. The Swan Learning Center has a variety of programs available to help your child succeed early in the school year.