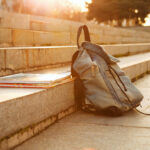 While it might feel like winter just left the Charlotte area, the fact is that the school year is three-fourths of the way over. Now is the time to start thinking about ways to keep your kids engaged and learning over the summer. These tips from the Swan Learning Center will get you started thinking the right way.
Get Them Reading
Reading is the key to keeping kids' minds engaged over the summer. Numerous studies have shown that kids lose reading performance every summer. In fact, those in low-income families can lose over two months of performance during their elementary school years. How can you encourage kids to read? Head to your library. Library summer reading programs offer incentives that most kids are happy to work towards, and you can use these incentives to get them reading.
Look at Camps
Learning camps can be a fun way to keep kids' brains active during the summer months, without losing the "fun" aspect of things. The Swan Learning Center offers an Academic Summer Camp that keeps kids engaged in reading, math and writing during the summer months, but in a less structured, more fun environment. Your Discovery Place Charlotte has science-based camps. Even art camps can keep kids learning a skill or developing a talent that will keep their brains engaged.
Keep a Journal
Sometimes the things you do at home to keep kids engaged can be quite simple, yet effective. If you have a summer full of things to do and places to go, don't cancel those. Keep your kids engaged by encouraging them to write a daily journal about their experiences. Writing a daily journal like this works on reading and writing skills. You can incorporate science into this daily journal by taking it with you to the park as you explore nature.
Start a Summer Budget
Summer activities can get expensive, and kids don't always understand that you can't go to the local water park because you don't have money in the budget. Use this as an opportunity to practice math and teach your kids some money management skills. Teach your kids what a budget is, then set a budget for the activities for a week or month at a time. Your kids can then see how quickly the money gets spent, and they can also help you decide which activities could be the ones they want to spend that valuable money on.
These ideas are just four options, and if you stop and think you can create a very workable plan for your summer. Start planning now, so when the time comes you are prepared to keep your kids learning all summer long.