Just like a spoon full of sugar helps medicine go down, a dash of fun can make even the most complicated lesson palatable for students.
Let's examine three ways tutors and teachers can make education not only rewarding, but enjoyable.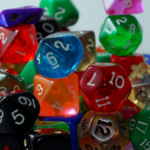 Show don't tell
Failing to make lessons engaging and interactive is of the more common mistakes new teachers and tutors make. Fifty years ago, just lecturing from a book may have been fine. But in today's digital world, students are bombarded with images and are also accustomed to multi-tasking. Making good use of videos, computer applications and other electronic tools can help make material more relate-able for students. Check out our great list of 'learning games' that is sure to capture a child's attention.
Keep it brief
Anyone with significant teaching or tutoring experience can identify it immediately — that glazed, faraway look students get when interest is waning. One of the easiest ways to keep your students engaged is to keep your lessons brief and to the point. You want to give each lesson exactly the amount of time it needs, and no more.
Welcome feedback
What works for one student doesn't necessarily work for another. A good method to determine the optimal educational approach for struggling students is simple – ask for feedback. Some students are hesitant to speak up, so it's important to take the lead. By discovering what works for individual students, you can tailor your presentation to fit those needs.
These are important ideas to keep in mind when looking for the right Charlotte tutoring service. A good tutor will use these and many similar concepts when educating students.