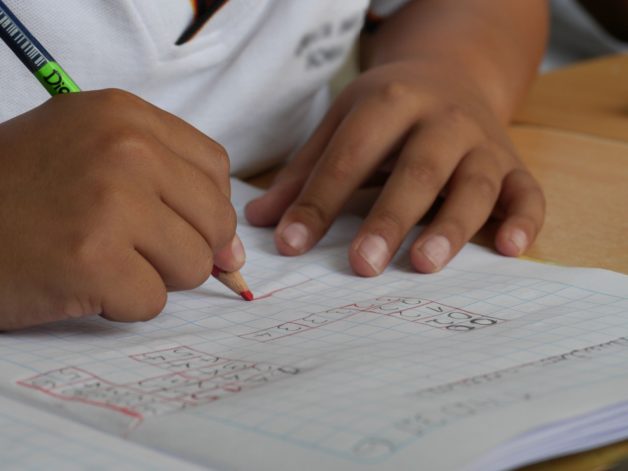 Summer Study Tips
Summer is a special break for students to relax and enjoy their time away from the classroom, but it's also a fantastic time to improve their math skills.
Here are a few tips to help elementary-age students stay sharp and improve their math skills over the summer.
1) Practice Math
Regular practice is one of the best ways for students to improve their math skills. Whether you use flashcards, an online program, or a piece of paper and pencil, practicing age and skill-appropriate math problems will help young students improve their understanding of mathematics.
2) Play Games
Games like Sudoku, Connect 4, Uno, or even simple addition and subtraction games can help students better their math skills in a fun and engaging way. In addition, active games like hopscotch, Four Square, and jump rope can help improve mental mathematic skills using numbers or counting to see who can jump the longest!
3) Create Math Songs
Do you know how that commercial jingle gets stuck in your head? You can use that same concept to help students remember math concepts by creating catchy songs. Creating math jingles can be a fun family activity, and it's a great way to review math concepts while having some summer fun.
4) Visit The Museum
Many museums offer exhibits and activities focused on math and science. A museum visit is a fun and educational experience for the whole family, and it can also help students learn more about math in a hands-on way.
5) Math Tutors Or Programs
Consider a math tutor or an educational program if your child struggles with a particular math concept or wants extra help. There are many tutors and programs available, and they are often affordable and flexible to meet the student's needs.
The good news is your youngster can stay sharp at math over the summer break with a bit of effort! We feel confident these suggestions are helpful and hope you do, too.
Do you live in the Charlotte, NC area and need a summer math tutor for your elementary schooler? If so, please don't hesitate to get in touch with us at Swan Learning Center. We would be more than happy to help!