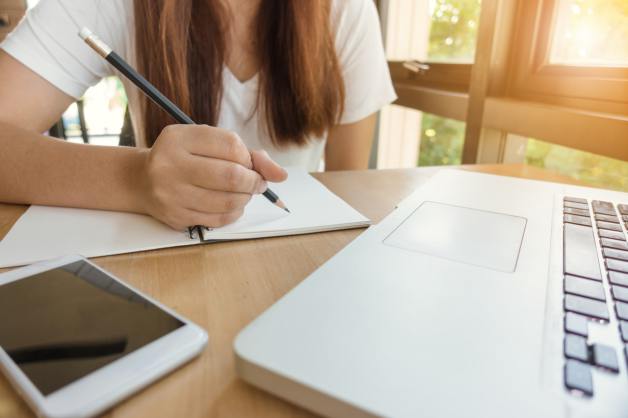 Even though some colleges are no longer requiring test scores as part of the application process, the SAT remains one of the top factors in determining scholarships and access to top tier schools. If your child is a junior or senior in high school, it's time to start planning for the SAT.
If your child is preparing to take the SAT, one way to help them feel as prepared as possible is with an SAT prep course. From helping increase your child's confidence to identifying areas where their understanding is a bit week, there are several reasons why a prep course is a wise investment.
Learning What to Expect
Much of the anxiety that comes from major tests like the SAT comes from not knowing what to expect. In an SAT prep course, students learn the format and structure of the test, and they may even take a practice exam. This helps them enter test day with more confidence, knowing what they will be asked to do. The course will also cover other details about test day, such as what you can bring into the testing room, and what you must leave in the car on test day. Again, this type of knowledge helps prepare your child for the actual test.
Increasing Confidence
Knowing what to expect increases confidence on test day. While students may still face anxiety about the test itself, they will have confidence that they know what to do to succeed. The test won't look completely unfamiliar when placed in front of them. Increased confidence helps increase test scores and prevent panic on test day.
Find Deficiencies
In an SAT prep course, students cover all of the basic topics covered on the actual test. If a student is deficient in an area, such as math or writing skills, this gives the chance to discover those deficiencies and make a plan for overcoming them. The SAT test is expensive, so this allows students to learn the core competencies they need before paying for the test.
Learning the Right Test-Taking Strategies
Test-taking is not only about showcasing knowledge, but it's also about being strategic, and test-taking strategies are critical parts of SAT test prep. For example, students will learn what to do when they don't know the answer to a question, whether that is taking an educated guess or leaving the question blank, to have the best impact on the final score. They will also learn strategies for using their time wisely when they take the test.
Start Planning Early for the SAT
An SAT prep course is a valuable investment as you help your student prepare for the SAT test. The best strategy is to start planning in the summer before the year they will take the test, but you can enroll your student in a course whenever it fits your schedule. By doing so, you will increase your child's confidence and abilities when test day rolls around.
Swan Learning Center offs an SAT prep course with personalized training that can help your student be well prepared. With weekly meetings and practice tests, this course provides everything your child needs to succeed on the SAT test.