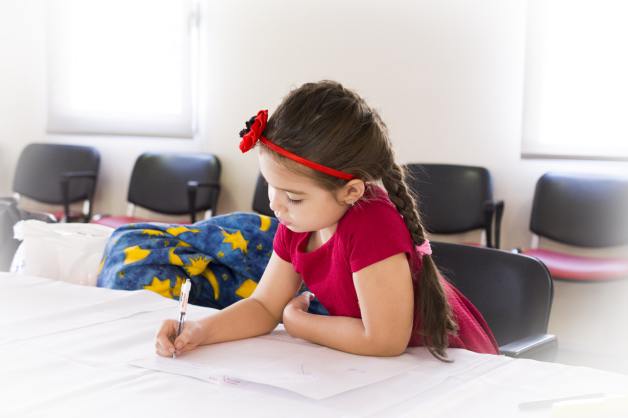 Summer is coming, and while summer is an excellent time to get a break from the schedule and structure of school, it may not be wise to completely neglect academics during these long, leisurely months. In fact, taking a complete break from school and academics can actually have a negative effect on your child, but Swan Learning Center is here to help with exciting summer programs that can keep your child academically engaged.
Benefits of Summer Learning Programs
Before discussing the specific programs available at Swan Learning Center, you need to consider the reasons summer learning are so beneficial. First, summer learning programs help fill in gaps of knowledge that may have occurred in the previous year. It also prevents students from losing some of the gains they made in the previous year.
Summer learning can boost performance when school starts again by giving students an advantage. It also boosts confidence, which, in turn, can lessen anxiety and frustration in the coming school year. For high school students, summer learning can provide critical SAT preparation help, allowing them to focus on their academics, not their test, when school starts. Whether your child faced some academic struggles this past year, or you simply want to help them be as prepared as possible for the coming year, summer learning programs have a profound benefit.
Swan Learning Center's Summer Accelerated Program
If you are wanting these benefits for your child, consider our Summer Accelerated Program at Swan Learning Center. We offer two specific workshops. Our Raising K-2 Academic Workshops help younger students develop core competencies in reading, math, writing, and phonics. Students attend the workshop four days per week for 1.5 hours a session for as many weeks as you choose. This program gives them a boost so they are ready for the challenges of the upcoming academic year.
For older students, our Rising 3rd-12th Grade Academic Intensives are a great option. These two-hour sessions also meet four days per week and cover your choice of reading comprehension and vocabulary, writing composition and grammar, mathematics, or SAT preparation. Help your child overcome areas of weakness you discovered this year or hone the important skills they will need for the coming year.
Summer Academic Workshops at Swan Learning Center are available from early June through late August. You can take as many weeks as you like, and classes meet Monday through Thursday in the morning or the afternoon. This ensures you can find a time that works for you.
Why Swan Learning Center?
The Swan Learning Center is more than just a tutoring center. Here, staff takes the time to get to know students personally, so they can understand their needs and help create a positive learning environment around them. Students receive diagnostic testing to pinpoint the areas where they could use some additional help and support, and then instruction is tailored to those needs. If you want to give your child an academically beneficial summer, trust the team at Swan Learning Center to deliver tailored instruction in a fun and supportive environment.