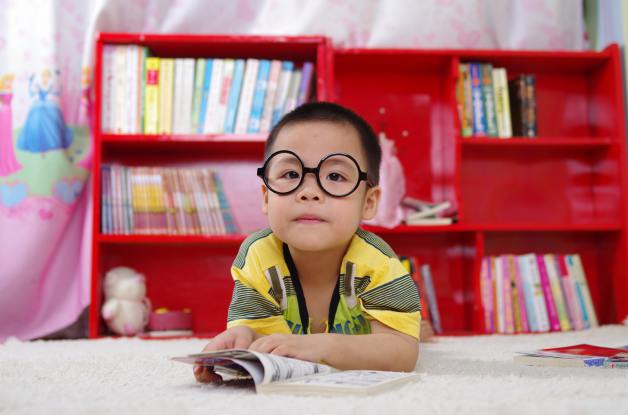 Are you hoping to turn your little one into a strong reader? Even in the preschool years there are many steps a parent can take to help guide their child into reading. While these years are not designed for hours of formal reading instruction, they are perfect for pre-reading skills, and these tips will help you as you guide your child.
1. Read Together
The most important thing you can do to encourage your child to grow into a reader is to read with them. Make this an enjoyable, fun time when you snuggle up together and read. Point out pictures, use funny voices, and do anything you can to make it a fun time. If your little one is too energetic to sit for long, that is fine. Read as long as the child can handle, then leave the book to finish another time.
2. Don't Push Too Hard
Don't push your child into reading too hard in the preschool years. If your child is not paying attention, is not catching on, or does not seem interested in a book you are reading, let it go. This should not be something your child dreads.
3. Allow Your Child to Interact
From turning the pages for you to opening the flaps on a lift-the-flap book, reading with preschoolers should be interactive. If you cannot let your child turn the pages and do not have lift-the-flap books, consider asking questions about the pictures or encouraging your child to predict what will happen next. Questions are a great way to turn reading into an interactive experience.
4. Show Excitement Yourself
Are you excited about reading time, or is it just something you crossed off your "to do" list. Your child will know. Show excitement for books yourself, and your child will become excited about reading.
5. Choose Relevant Books
Your child likely has a favorite book or two that you go to regularly, but when the choice is up to you, look for books that connect to something your child will be experiencing. Are you planning an upcoming trip to the doctor? Read about a favorite character's trip to the doctor. Is a friend moving? Read books about moving. By connecting literature to daily life, you will help your child connect more closely with reading.
Most preschoolers are not ready to learn to read, but they are ready to fall in love with reading. Use these tips at home, and set the foundation for a lifelong love of reading for your young child.