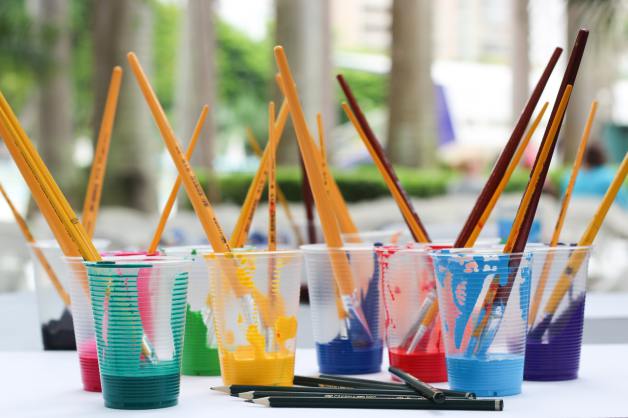 Whether you are looking for fun activities to do at home with your kids or searching for unique learning activities to incorporate into the classroom, it is always fun to plan around what is currently going on in the child's world. Now that spring is in full force, it is the perfect time to integrate parts of this season into various crafts and projects. To help get you started, following are just a few of the best learning activities for the springtime.
1) Coffee Filter Butterfly Craft
The phenomenon of caterpillars turning into butterflies is one of the most beautiful parts of spring. After explaining to children how this happens, allow them to get creative by making their own butterflies. This is also another way to reinforce the colors for preschoolers.
2) Alphabet Flower Garden
Working on letter recognition and letter sounds is extremely important for children, but it starts to get boring just looking at the same old letters on a piece of paper. By creating an alphabet flower garden, the goal is to get children more excited and intrigued about discovering the different letters. Plus, it also prompts them to get creative. Maybe they will start to create patterns or put together the letters of their name.
3) Explore Water Traveling Through Leaves
It is never too early to begin doing science experiments with children, and this is a perfect first example. This activity may only require a few materials, but it will leave a lasting impression on young minds. Plus, it's always fun to really see science in action!
4) Pine Cone Bird Feeder
This is one of those activities that has been around for years, but it never gets old. Creating a pine cone bird feeder encourages children to follow directions to complete the activity. Once the bird feeder is complete, the learning continues as children are able to watch different birds come and enjoy what they have put together.
5) Watching Plant Growth with Bulbs
Just as all of the flowers and plants are blooming in nature, this activity allows children to get a firsthand look at plant growth. It will take a few weeks for the bulb to really get growing, which gives you the opportunity to continually talk about how this is possible.