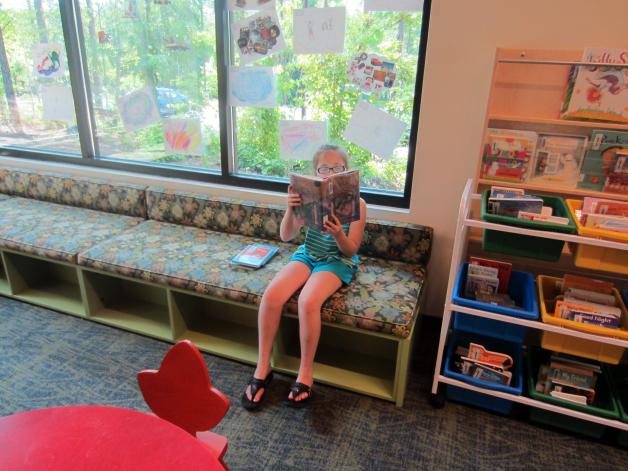 The end of summer means starting to get your kids back into their school routine. Besides all the shopping for new school supplies and clothes, there is a lot more parents can do for their kids to make sure their transition back to school is smooth and off to a great start! Here are 8 great tips on how to prepare your kids for this upcoming school year:
1) Bed Time & Wake Up Routine
Schedules become more flexible over the summer and bed times change. Get your kids back on track to getting a healthy sleep schedule for school at least a week in advance so they get used to the routine.
2) Meet the Teachers
Attend open houses and orientations so you can have your kids spend some time getting to know their teacher ahead of time. By doing so, you can also find out their preferred form of communication such as email or in-person.
3) Organize Clothing
Before schools starts, spend some time going through your kid's clothes and choosing which to donate and organize what is left to keep. Therefore, it makes it a lot easier to decide what new clothes they will need for this upcoming year.
4) Update Medical Records
It is never a bad idea to schedule your kids a check-up with the doctor before they go back to school to make sure all they have all the immunizations required for school and that they are up-to-date.
5) Talk to Your Kids About Bullying
Bullying is a big issue in schools these days. Make sure you have a talk with your kids about the consequences of bullying and the right way to treat others at school. Also, it is just as important to make sure that they know that they can come to you if they ever have trouble with being the one who's getting bullied.
6) Take Charge of TV Time
Kids are spending increasingly more time on electronics and TV these days. Try to set up a set time for TV and electronic use. Another great tip is to make TV time a family affair and make it a time where you can talk together about what you see and learn from the shows.
7) Plan Healthy Lunches
Lunch is a very important part of the day for helping the brain concentrate by staying fed. The type of foods you feed your kids is also just as important. Make sure you feed your kids nutritious meals at home and in their school lunches.
8) Prepare Study Area
Finally, another helpful tip is to set up a study area for the kids to do their homework. It is important that it is free from distractions and a space for concentration. A set homework time too is also a good idea.
If your kid needs a little extra help with their homework or studying process, our tutoring services at Swan Learning Center are the perfect fit for your child! Our expert tutors will ensure your kid is staying on top of their school work and learning new and easier ways to comprehend what they are learning. Contact us with any further questions!