Summer is a time for going on vacation, spending time at the pool and sleeping in. Kids deserve some time to have fun and relax after completing a rigorous school year, but reading should not be put on the back burner.

To help keep your little ones on track, we have put together a list of some of the best books for kids to read this summer.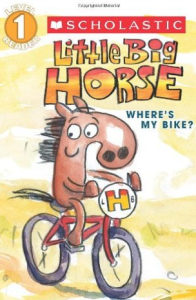 Little Big Horse by Dave Horowitz
This easy reader focuses on the theme of helping others. Pablo makes the decision to borrow Little Big Horse's bike without asking, and he accidentally breaks it. These friends then have to figure out how to work it out together.
Captain Underpants by Dav Pilkey
The Captian Underpants series combines humor and action to teach important life lessons like empathy, empowerment, friendship and social skills. Both boys and girls will be entertained by this fun collection of stories.
Beatrice's Goat by Page McBrier
This realistic fiction book addresses important topics like diversity, culture and different ways of life. The book tells the story of Beatrice, a young girl who belongs to an impoverished Ugandan family. Beatrice has always wanted to attend school, but this does not become a reality until they are gifted with a goat that provides her family with milk and offspring.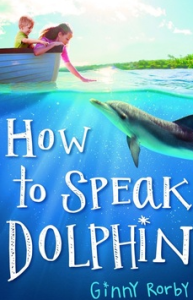 How to Speak Dolphin by Ginny Rorby
Intended for children in grades 3-7, this book covers significant themes like autism, sibling relationships, blended families and marine life. Lily's half-brother, Adam, is on the autism spectrum, so the two have struggled at connecting in their relationship. But when Adam meets a dolphin named Nori who has cancer, the two bond immediately. Lily struggles with how Adam can get some real help, and she also wants to find a way to get Nori out of captivity.
While You Were Sleeping by Steve Murrie & Matthew Murrie
This book of fun facts teaches children all about the incredible things that happen throughout the word while they are sleeping. It covers topics like sports, pop culture, space, the human body and animals.
Happy reading!