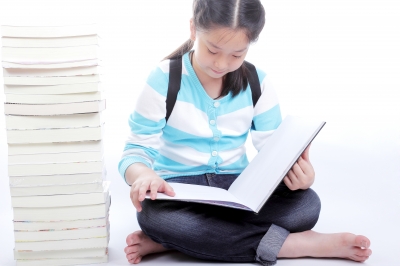 After the turkey has been consumed and the presents have been opened, many parents are looking at a few days or even weeks of kids at home without school to fill their time. How can you keep your kids engaged and their minds active during this holiday break?
Here are some fun and educational things you can do while your kids are home that won't make vacation feel too much like "learning time," but will help keep your kids from slipping into poor habits over break.
Grab a Pile of Books
Whether you are reading to your kids or they are reading independently, winter break is an excellent time to dig into some books that you normally don't have time to read. Hit up the library before your kids get off school and bring home stacks of books. Consider having some special holiday books that you reserve for this time of year specifically. Books about winter and weather are particularly appropriate as well.
Limit the Electronics
The holiday break is a great time to give your children a little more electronics time, especially if they are going to get some new items to play with for gifts. Yet that does not mean that you should let them have all of the time they want on their devices. Set clear boundaries for electronics use, and make sure they are encouraged to do other activities as well.
Take a Field Trip
What museum or cultural attraction have you been putting off visiting due to the busy school schedule? Holiday break is the best time to go! Spend a day at Discovery Place, take the kids to see the Charlotte Hawkins Brown Museum or take in the culture at the Mint Museum on Randolph Road. Charlotte is packed with attractions that will get kids' minds buzzing and learning, and you will have the added bonus of a great family day and memories made.
Play Games
Family game night does more than just build memories and fill time. Many games teach kids important focus, counting and strategizing skills. This can help kids keep their minds sharp while they are out of school.
Remember, holiday break is typically only a couple of weeks, but it doesn't take long for kids to lose some of the learning their teachers have worked so hard to instill in them. If you want additional help keeping the kids learning and engaged, visit the Swan Learning Center for personalized tutoring and educational activities all year long, including Christmas break.