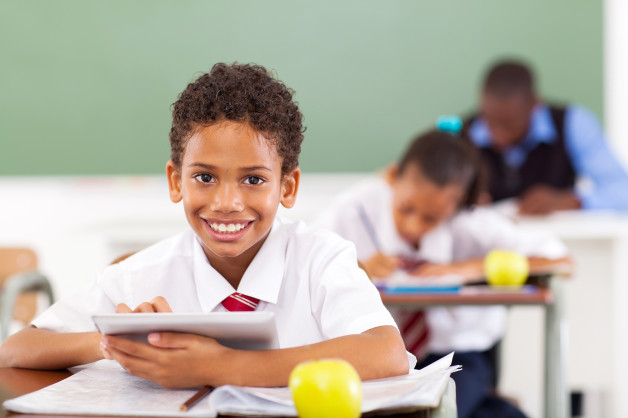 Once the school year rolls back around in August, parents have a lot of work to do in order to get their children into the back-to-school mode. One of the most important steps of this process is to readjust their sleep schedule.
According to the National Sleep Foundation, children between the ages of five to 12 require about 10 to 11 hours of sleep each night. During summer months, a child's regular sleep routine generally shifts. The sun shines later into the evenings, making it difficult for them to feel like it is bedtime. Additionally, parents tend to be more lenient about bedtime since there is no need for them to wake up for an early morning school day.
The best way to ease the transition from late nights and sleeping in, to early-to-bed early-to-rise, is to go into it gradually. About two weeks before the new school years begins, parents should start sending their kids to bed earlier and getting them out of bed in the mornings as well.
In addition to setting the sleep schedule back into a routine motion, parents should also be readjusting meal schedules accordingly. During the few weeks before school begins, parents should start serving dinner when dinner is typically served throughout the school year – breakfast as well. Children associate the time of day through meal time, they will know to get out of bed if breakfast is waiting for them and their mental clock lets them know that bedtime is near if they have just eaten dinner. Routines are very important for children and the sooner they adapt to their daily schedule for the school year, the better off they will perform in school.
The numbers of studies that have been conducted linking sleep to school performance are countless. Researchers have proven time and time again that a lack of sleep can cause daytime sleepiness that leads to a decrease in neurocognitive functioning.
Children already face a number of distractions in the classroom, do not let exhaustion become another. Not only does adequate sleep provide children with the energy to succeed in the classroom but it gets them through the late afternoon and evening as well. Dance class, soccer practice – such extra curricular activities can be difficult for a child who does not feel fully rested.
Adjusting the sleep schedule in advance of the school year is a great way to help your child's body adapt to the new routine. Parents do need to keep in mind though, that just because their child is "in bed" does not necessarily mean they are sleeping. Ways to prevent your child from tossing and turning before falling asleep is to limit television time before bed in addition to cutting the caffeine. A good rule of thumb is no sugar after dinner and no TV an hour before bed.
Say no to scary movies too! Nothing will keep a child up like a terrifying movie scene that not only keeps them from falling asleep but gives them nightmares as well!