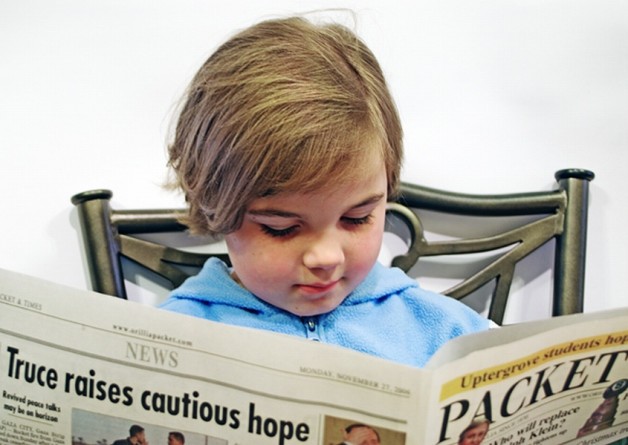 According to reports conducted by the Department of Education, children who don't read during the summer often approach the new school year with deteriorated reading skills. In order to address this problem, department officials encourage parents to require their children to read for thirty minutes everyday throughout the summer break.
Thirty minutes a day equals 3.5 hours of reading each week. In order to meet this goal, parents need to stock up on books. Lucky for them, the Association for Library Service to Children has compiled a great list of reading recommendations for this summer.
For book ideas geared towards students entering second grade, ALA says that Panda Kindergarten by Joanne Ryder is a good book. It also recommends The Eagles Are Back by Jean Craighead George. Ryder's book describes events happening with sixteen panda cubs living at a nature reserve in China. George's book tells the story of a young boy who guards over a pair of bald eagles.
For third to fifth grade reading levels, ALA highly recommends The Penderwicks: A Summer Tale of Four Sisters, Two Rabbits, and a Very Interesting Boy by Jeanne Birdsall about a set of sisters who experience adventure and meet the boy living next door. It also suggests the ever-famous story told by J.K. Rowling, Harry Potter and the Sorcerer's Stone.
The ALA also suggested summer reading books for sixth through eighth graders. These recommendations include funny tales that mix traditional Chinese lore with modern high school events in the book, American Born Chinese by Gene Luen Yang. The story, Lions of Little Rock by Kristin Levine, about a shy young girl who experiences integration in both her family and city, is also on the list of recommendations.
These are just a few books on the list of recommendations made by the ALA. Librarians and teachers can also make good book suggestions.
Scholastic recommends finding books that match a child's interest in order to motivate reading. For example, if a child enjoys dogs, find him or her books about pets and other animals. As long as kids are reading, it shouldn't matter too much what the material is (as long as it's appropriate for their age level).
Finding good books for children is a major responsibility for parents. According to a survey conducted by Scholastic, 81 percent of kids, ages 5 through 8, say that their mothers are a source of information for good books.
Both moms and dads can keep that percentage high by providing their children with good reads.
The Department of Education said the best tips for parents to keep their child reading throughout the summer include making the daily reading a social event. Do this by rallying the entire family and reading aloud to each other. Another tip for parents is to make themselves an example by reading their own materials every day. Children often mimic what adults do and will eventually consider reading a normal and expected activity.
Wrangling in a child from outside to read every day is not an easy task, however, life is much harder as a child if he or she cannot keep up on their reading skills. Summertime reading is essential to keep these skills in shape all year long!